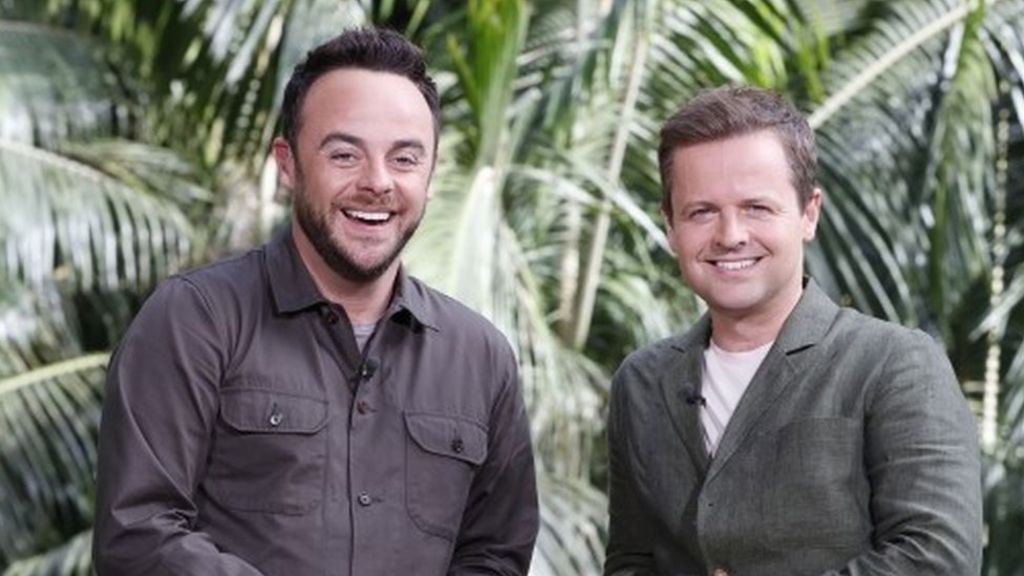 The latest series of I'm A Celebrity has kicked off, with Dec Donnelly joking Ant McPartlin had been replaced by another host.
The presenting duo were reunited on screen for the first time since McPartlin's treatment for drug addiction.
"Nobody was sure if you would make it or not," Donnelly explained.
"I'm back, my friend," McPartlin replied, before adding that it was "good to be back".
McPartlin entered rehab in June, having become addicted to alcohol and prescription painkillers following a knee operation in 2015.
Donnelly wasted no time in addressing his co-host's time out of the limelight and began the show by saying: "It's me and the gorgeous Holly Willoughby!"
Donnelly explained he must have been reading from an old script.
Later in the programme, Donnelly presented a model of the camp and joked he'd had no help from McPartlin in making it, asking : "Where were you all summer anyway, what were you doing?"
"Just stuff… just dead busy," McPartlin replied before swiftly trying to change the subject.
This year's contestants include boxer Amir Khan, ex-footballer Dennis Wise, Made in Chelsea's Georgia Toffolo and Stanley Johnson – father of Foreign Secretary Boris Johnson.
Tags: about Ant&#039s celebrity I&#039m Joke's return